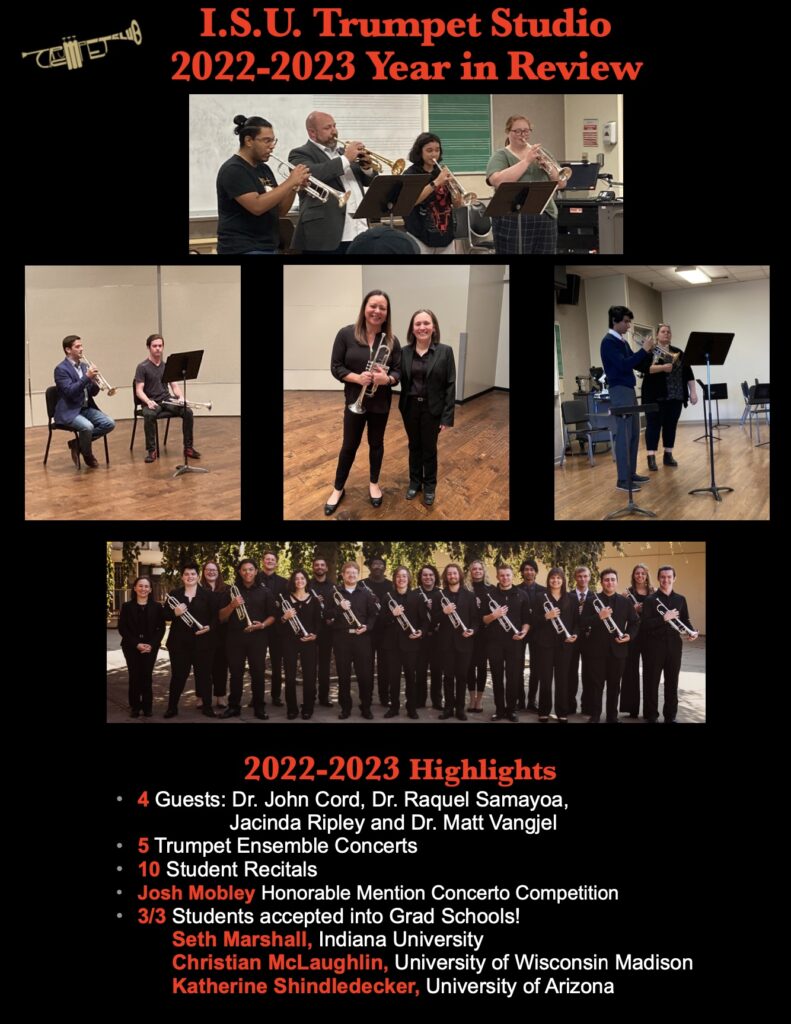 We had a tremendous 2022-2023 school year! In addition to many successful performances on campus, we had several guest artists come work with the studio: John Cord, Matt Vangjel, Raquel Samayoa and Jacinda Ripley. Three of our students graduated and are heading off to grad school too!
In April, I.S.U. Trumpet Studio member and president of the Music Student Multicultural Association, KT Freimuth, helped host the first ever Music and Disability Convocation through the help of the School of Music, the Sage Foundation and assistance from Dr. McNamara. The convocation featured guest artists Dr. Catherine Lewis, Andy Slater and Molly Joyce.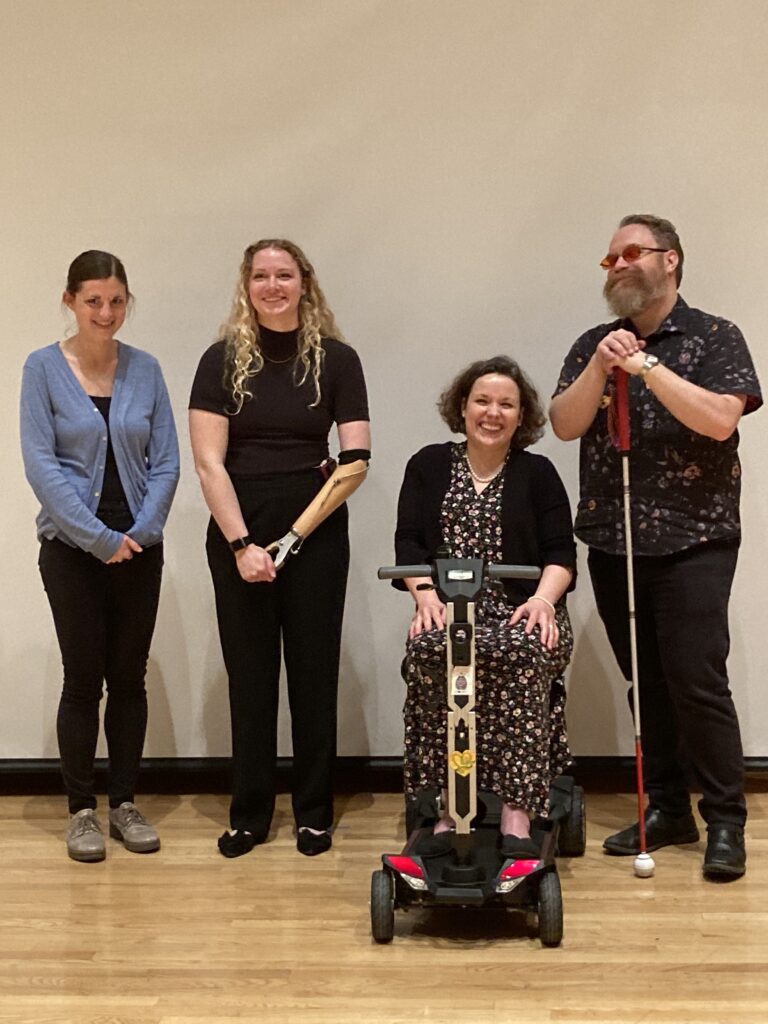 In mid May, Dr. McNamara performed the solo flugelhorn chair with the Athena Brass Band at their spring concert in Louisville, KY!